Looking for an ideal transit packaging foam, AZOTE® Zotefoams is the answer.
In North American there are a few places to buy the AZOTE® brand. However, only one verifiable Platinum distributor exists.

Worldwide Foam is North America's AZOTE® Foam Platinum Distributor.
Worldwide Foam offers many foam types, varieties, and branded foam products.
Among those brands is Zotefoam.
In fact, we recently announces our agreement with Zotefoams PLC in which Worldwide Foam became the first and only North America Platinum Distributor of the Zotefoam product brand.
Zotefoams PLC is the world's market leading manufacturer of cross-linked polyethylene block foams.
Because of our partnership with them, Worldwide Foam is able to provide readily available, chemical free, low VOC products to the North American marketplace.
That is great news of end-users products requiring high indoor air quality, such as medical device packaging.
All five (5) of our United States based warehouses maintain stock of over 40 ready to ship Zotefoams branded products.
At the end of 2019, we at Worldwide Foam worked relentlessly to build up our Zotefoams inventory at our Elkhart, Indiana facility.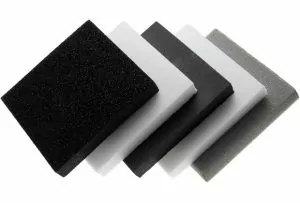 This location currently features the following Zotefoam products in stock:
LD24
LD24FR
LD29
LD30
LD30SD
LD32CN
LD33
LD45
LD45FR
LD50CN
LD60
EVZ45CN
EVZ50
HD30
HD80
HD110
The product specification for all these Zotefoams styles can be found on the Worldwide Foam website "Product Spec" page.
Did Somebody Say, "Colored Foam"?

That's right. When it comes to colored XLPE, no one comes close to Zotefoams.
This is thanks in part to the AZOTE® Zotefoams.
AZOTE® Zotefoams is the group brand name for Zotefoams' closed cell, cross-linked polyolefin foams.
In other words, high-quality foams from differing base polymers but all manufactured using unique autoclave processes.
And, best of all, Worldwide Foam stocks a variety of Zotefoams colors in its warehouses.
AZOTE® was used formerly as a name for nitrogen and is still used by French chemists to refer to the element.
The exceptional properties of AZOTE® foams are derived directly from the use of this inert, tasteless, odorless gas in the manufacturing process.
Common Applications of Zotefoams' AZOTE® Brand Are:
Seals and Gaskets.
Aviation.
Electronics.
Sports equipment where consistent density enhances performance predictability.
Packaging.
Finished components that maintain their shape better and longer.
Sports mats.
Industrial kneepads.
Museums/Galleries- Transit Protection.
AZOTE® Adapt: closed cell, crosslinked PE foams
Characteristics of AZOTE® foams are:
consistent cell size and structure
outstanding purity
exceptional isotropic physical performance
extremely low odor
Each AZOTE® foam offered by Worldwide Foam is formulated to satisfy a specific range of applications.
Because of the mechanical characteristics of this foam, such as impact absorption, AZOTE® Zotefoams represents a best-in-class solution.
This is especially true for manufacturers, foam fabricators and processors with critical product specification needs.
These specification include:
color uniformity
ease and consistency in fabrication
uniform density
predictability in performance
The unique nitrogen expansion process results in a consistency of cell structure and a variety of vivid colors.
In addition, the AZOTE® series XLPE is ideal for tool control, case inserts, healthcare, and medical packaging applications.
These applications typically require color to quickly identify tools and equipment, as well as, indoor air quality foam products.
Looking for consistent and vibrant colored foam, AZOTE® series is in stock for immediate shipment.
Here is the list of LD foams we stock:
LD30 – Red, turquoise, yellow, blue, white, and black
LD33 – Green, hot pink, and white
LD45 – Blue, grey, red, yellow, white, and black
Because Worldwide Foam has added so many Zotefoams color options, we has chosen to discontinue the 2lb XP series color selections.
*Please note, not all Zotefoams SKUs are listed above.
So, be sure to contact us for a complete Zotefoams product list.
In addition, reach out for information on all available sizes.
When Fire Retardant Foam is Required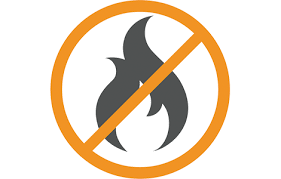 Now before, you get to excited by all Zotefoam products, it must be noted that not all Zotefoams are fire-retardant foams.
So, it is important to know if your application requires a fire retardant foam product look for the "FR" within the product SKU.
Worldwide Foam will continue to receive more shipments from Zotefoams. And, we are exploring FR foam options in addition to those currently in our warehouses.
All fire retardant and traditional Zotefoams products will be stocked based on geographical demands.
How and Where To Buy AZOTE® foam by Zotefoam?
You can reach out to us, Worldwide Foam directly.
So, if you are an existing customer be advised that the real-time Zotefoams inventory is available on the customer portal.
Our goal of being a Platinum Distributor is to make Zotefoams more easily accessible.
Every foam fabricators across the US will be glad to be doing business will Worldwide Foam.
Interested in becoming a Worldwide Foam customer?
Need more stock item details?
Contact us at info [AT] worldwidefoam.com
Get A Sample
To make your selection process easier we are now offering a Zotefoams sample kit.
These sample kits contain a wide range of AZOTE® XLPE products.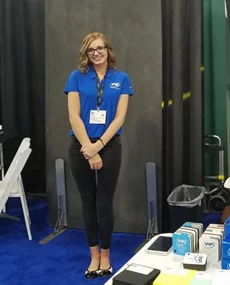 Contact us if you would like to receive a AZOTE® Zotefoams Sample kit!
Once again, I remind existing customers that our complete Zotefoams inventory list is available on the customer login portal.
You can access it anytime, anywhere!
It is that easy, fast, and simple.
Don't have access to it?
Contact our customer service team for login access.
Get your Zotefoams Azote Series sample kit today!